Mahou Shoujo Tai The Adventure 06/06 DVDrip Completa Drive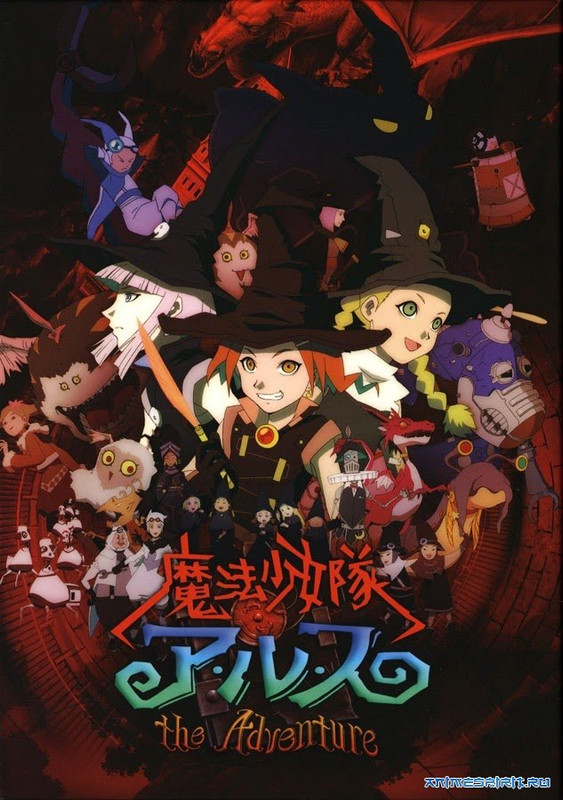 Título: Mahou Shoujo Tai The Adventure
Género(s): Aventura, Fantasía, Shojo.
Capítulos: 06
Año: 2007
Fuente: DVDrip
Resolución: 1024×576
Subtitulos: Español
Fansub: Nanikano Fansub
Formato: MKV
Peso: 250mb
Host: Drive.
Sinopsis:
OVAs de Mahou Shoujo Tai Arusu.
Repentinamente, Alice se encontró a sí misma en medio de un bosque que nunca había visto, y siendo observada por una criatura con cierto parecido a un hada. Entonces, una bruja montada en una escoba vino y las atacó; ella y el hada salieron huyendo sin saber por qué. Hasta esa mañana, Alice era una chica normal que se encontraba en clase sin atender demasiado a su profesora. Ella debiera haber sido tan sólo una niña de 11 años, que abría un libro titulado «Un libro que te hace bruja», el cual le había regalado su padre, y haberse imaginado a sí misma como una bruja.
Ámbas fueron capturadas por la bruja y confinadas en una prisión para hadas. Pronto, unas brujas aprendizas, Sheila y Eva, llegaron y se quedaron sorprendidas de ver que había un humano en el mundo mágico. Alice también llegó a la conclusión de que aquello era un mundo mágico.
---
Capturas:
---
---
---