Legend of Crystania OVA 03/03 Completa Drive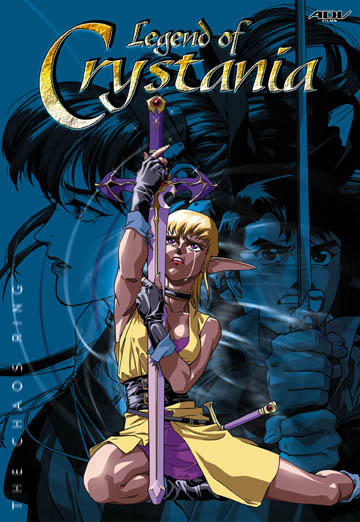 Título: Legend of Crystania
Género(s): Aventura, Fantasía, Seinen
Capítulos: 03
Año: 1997
Fuente: DVDrip
Resolución: 640×480
Subtitulos: Español
Fansub: Astroteam Release Group
Formato: AVI
Peso: 350mb
Host: Drive.
Sinopsis:
La tierra de Crystania ha sido un lugar pacífico durante algún tiempo. Pero como un mal sueño, la tranquilidad se disipó por causa de unas pesadillas nacidas en la más negra y profunda de las noches. Los sellos que protegían Crystania se deshicieron, y la Campana del Despertar sonaba sin cesar mientras que el terror se desencadenaba entre la gente.
Tornados, basiliscos y Señores Dragón deambulaban anunciando el retorno del Rey Barbas. Con cada segundo, la tierra quedaba más y más destrozada. Pueblo tras pueblo eran destruidos, y los dioses de Crystania eran los siguientes. Sólo el Rey Ashram, atrapado en el Mundo del Caos, proporciona un rayo de esperanza. Pero, ¿serán suficientes la inocencia de Redon y el amor de Pirotesse para proporcionarle un camino de vuelta a casa?
---
Capturas:
---
---
---