Record Of Lodoss War OVAS 13/13 Completa Drive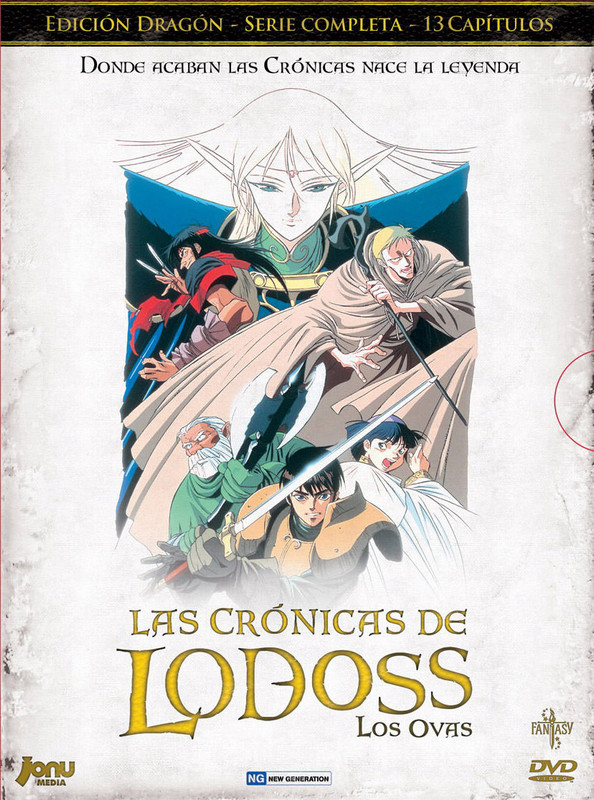 Título: Record Of Lodoss War Los OVAS
Género(s): Aventura, Fantasía, Seinen
Capítulos: 13
Año: 1990
Fuente: TVrip
Resolución: 640×480/960×720
Subtitulos: Español Neutro
Fansub: Athena no Seinto
Formato: AVI/MP4
Peso: 170mb
Host: Drive.
Sinopsis:
La historia se centra de alrededor de un joven llamado Parn, el hijo de un deshonroso caballero. Parte de esta motivación de aventurarse es encontrar que pasó con su padre, y restaurar el honor de su familia. A pesar de su inexperiencia, Parn es considerado el lider, quien esta acompañado por su mejor amigo un niño del bosque llamado Etoh, su amigo y a veces aconsejante Slayn (y más tarde en la amante de Slayn, Leylia), y su recién mentor Ghim. Son acompañados por el interés romántico de Parn, la alta elfa Deedlit, quien viene del Bosque sin Retorno buscando una solución para el aislacionismo de su gente y un final para la extinción. A lo largo de la serie, Parn entra en contacto con sus amigos y con sus enemigos por igual. Sus aliados incluyendo el rey Kashue, Fahn, Shiris y Orson; sus enemigos incluyendo el emperador Beld, Ashram y el malvado necrofago Wagnard.
---
Capturas:
---
---
---