Ookami-san to Shichinin no Nakama-tachi 12/12 BDrip Completa Drive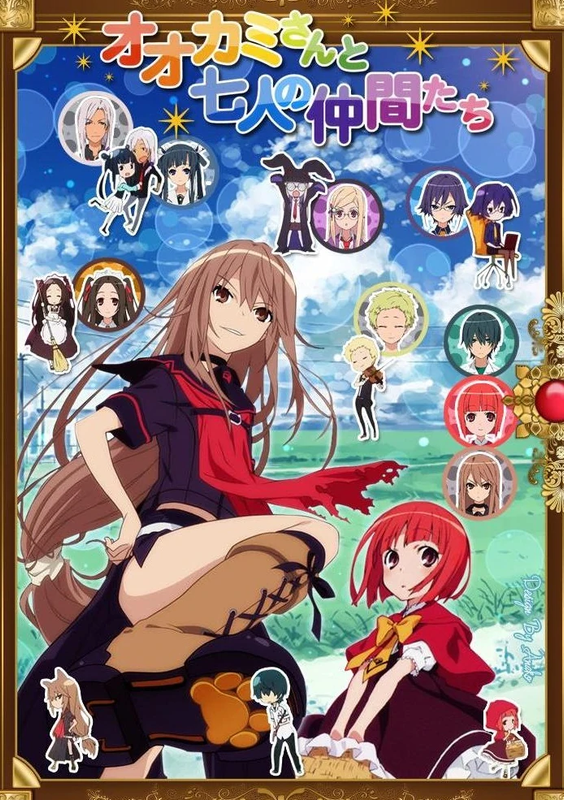 Título: Ookami-san to Shichinin no Nakama-tachi
Género(s): Comedia, Fantasía, Seinen
Capítulos: 12
Año: 2010
Fuente: BDrip
Resolución: 1280×720/1920×1080
Subtitulos: Español Neutro
Fansub: Neko Fansub
Formato: MP4
Peso: 300mb/500mb
Host: Drive.
Sinopsis:
La historia sigue las aventuras de Ryouko Ōkami, una estudiante del Colegio Otogi, de apariencia rebelde y malhumorada. Ella pertenece «Banco Otogi», club que proporciona toda clase de favores a los estudiantes que necesitan ayuda, tales como buscar pareja o defender a alguien, a cambio de que en el futuro le ofrezcan su ayuda cuando ellos la pidan. Para llevar las tareas del club, cuenta con la ayuda de Ringo Akai y otros compañeros.
Un día, un chico llamado Ryuoushi se le declara, pero ella no le hace ni caso; además, este chico es de lo más peculiar, ya que tiene escopofobia: miedo a ser observado. Ryuoushi decide que lo mejor sería unirse al Banco Otogi, para así poder estar junto a su amada. Poco a poco tendrán muchas aventuras, como ayudar a una pobre Cenicienta a conquistar a su príncipe masoca o echarle una mano a Blancanieves para cuidar a sus siete enanitos.
Una comedia entretenida que parodiará varios cuentos infantiles, tendrá referencias de otras series y películas y que hará que seáis felices y comáis perdices.
---
Capturas:
---
---
---