Sword Art Online: Alicization – War of Underworld 12/12 HD Drive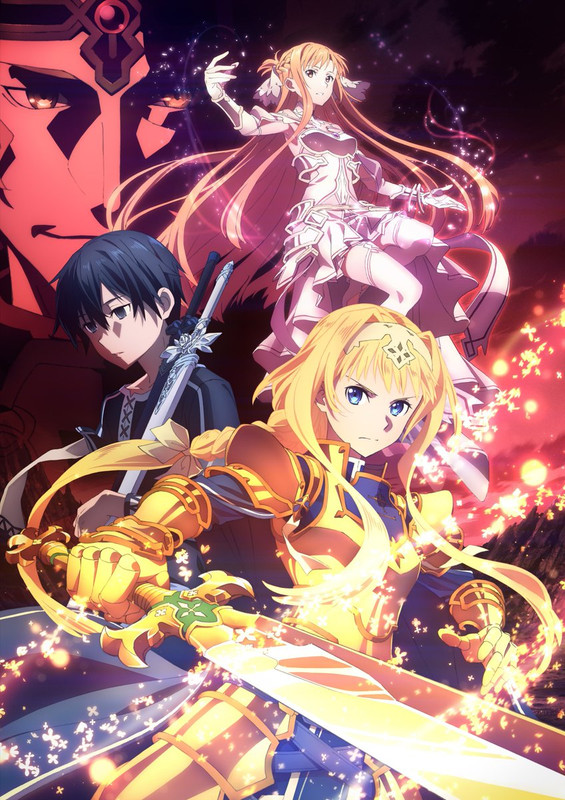 Título: Sword Art Online Alicization – War of Underworld
Género(s): Acción, Fantasía, Realidad Virtual.
Capítulos: 12
Año: 2019
Fuente: HDTV
Resolución: 1280×720/1920×1080
Subtitulos: Español Neutro
Fansub: Akiba-kei no Fansub
Formato: MP4
Peso: 400mb/900mb
Host: Drive.
Sinopsis:
Segunda parte de Sword Art Online: Alicization.
"¿Dónde estoy…?". Sin recordar cómo, Kirito se ha sumergido en un nuevo mundo virtual de fantasía. Con apenas unos pequeños retazos de recuerdos sobre lo que ocurrió antes de entrar al juego, comienza a vagar por él buscando alguna pista. Finalmente llega a un enorme y oscuro árbol, el Cedro Gigas, donde conoce a un joven. "Me llamo Eugeo. Es un placer conocerte, Kirito".
Aunque es supuestamente un habitante de ese mundo virtual, un mero NPC, el joven parece mostrar el mismo abanico de emociones que cualquier ser humano. Kirito forja amistad con Eugeo y continúa buscando la forma de salir de este mundo virtual.
Es entonces cuando recuerda algo que ocultaba en su interior. Recuerda haber corrido por las montañas con Eugeo cuando solo era un niño… Un recuerdo imposible que no debería tener, y en ese recuerdo ve también a una niña de cabellos rubios: Alice. Ese es un nombre que nunca deberá olvidar…
---
Capturas:
---
---
---