Xenosaga The Animation 12/12 Completa Drive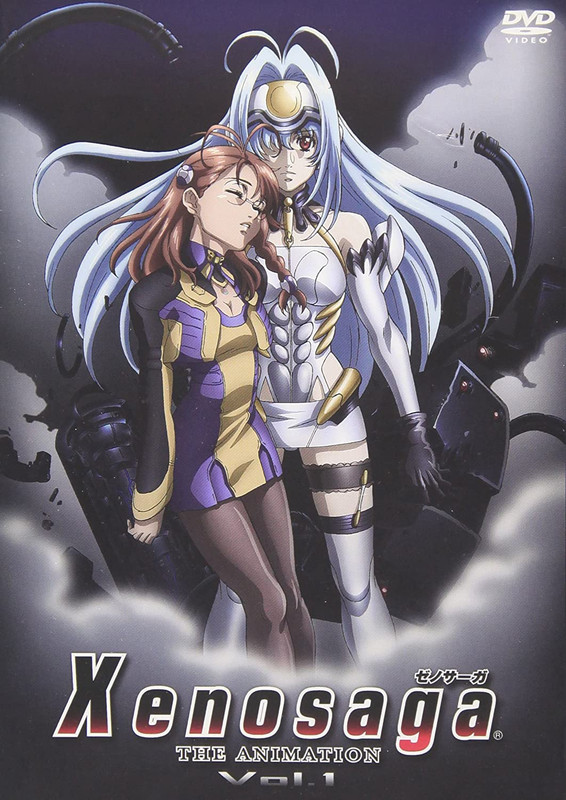 Título: Xenosaga The Animation
Género(s): Ciencia Ficción, Acción, Mecha
Capítulos: 12
Año: 2005
Fuente: TVrip
Resolución: 640×480
Subtitulos: Español
Fansub: Frozen-Layer Fansub
Formato: AVI
Peso: 170mb
Host: Drive.
Sinopsis:
En un futuro lejano, la humanidad ha abandonado la Tierra hace ya mucho y habita el ancho espacio.
Shion Uzuki, un miembro de élite de Vector, se ve arrastrado a una lucha por la búsqueda de una misteriosa fuente de energía debido a un ataque a su nave por parte de los Gnosis, que son una raza alienígena de la que apenas se sabe nada, salvo su forma fantasmagórica. Aunque, por suerte, Shion no tendrá que enfrentarse solo a esto, porque le acompañarán su creación, KOS-MOS, el exterminador de Gnosis definitivo; MOMO, una Realian observadora con la forma de una niña pequeña; Ziggy, un humano que decidió continuar su vida gracias a la robótica; CHAOS, un chico joven y misterioso capaz de destruir a los Gnosis; y JR, un miembro de la 'Fundación Kukai', que se encargará de la salud de Shion durante el viaje.
El viaje de Shion le conducirá al poderoso Zohar y la llave de la historia perdida de la Tierra.
---
Capturas:
---
---
---