Sisters Of Wellber 12/12 DVDrip Completa Drive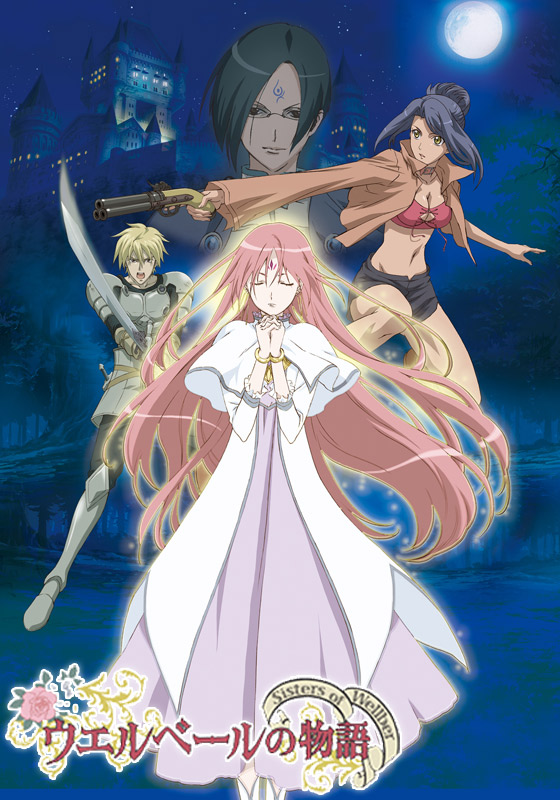 Título: Sisters Of Wellber 
Género(s): Aventura, Comedia, Romance, Fantasía.
Capítulos: 12
Año: 2007
Fuente: DVDrip
Resolución: 704×396
Subtitulos: Español Latino
Fansub: A-Site Fansub
Formato: mp4
Peso: 200mb
Host: Drive.
Sinopsis:
En el reino de Wellber comienza a correr el rumor de una ladrona enmascarada que anda haciendo de las suyas. Por otro lado, en el castillo, la princesa Rita está haciendo los preparativos para recibir a su futuro esposo, enlace que fue realizado con el reino de Sangatras para afianzar la paz entre los reinos. A pesar de que Rita no quiere al príncipe Gernia, decidió sacrificarse por el bien de su pueblo. Aquella noche, la ladrona Tina decide ir a robar una valiosa estatua que se encuentra en el castillo. Al escabullirse en el castillo entra sin querer en la habitación de la princesa y se encuentra con una inesperada escena: ve al príncipe herido y a la princesa con un puñal ensangrentado. Esto provoca un revuelo en el castillo. Con Tina dentro, esta trata de escapar y sin pensarlo la princesa se va tras ella. Al dia siguiente, se entera de que el Rey da una recompensa por el paradero de la princesa y, al mismo tiempo, los guardianes de Sangatras la busca para ejecutarla.
Capturas:
---
---