The SoulTaker: Tamashii-gari 13/13 DVDrip Completa Drive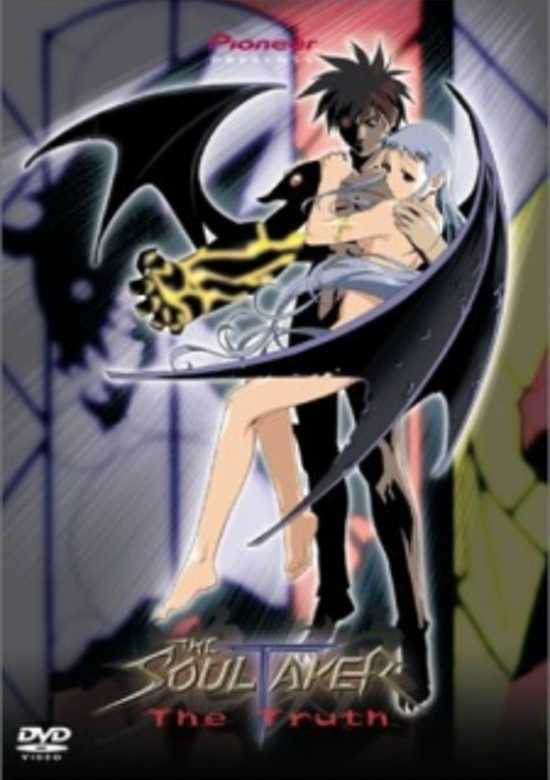 Título: The SoulTaker: Tamashii-gari
Género(s): Ciencia Ficción, Terror, Gore, Lolis.
Capítulos: 13
Año: 2001
Fuente: DVDrip
Resolución: 720×404
Subtitulos: Español
Fansub: Tatakae no Fansub
Formato: AVI
Peso: 230mb
Host: Drive.
Sinopsis:
Tras ser apuñalado en el pecho por su madre moribunda, Kyosuke Date regresa de la muerte y descubre que tiene una hermana gemela llamada Runa y la habilidad de convertirse en un poderoso mutante conocido como SoulTaker. Mientras viaja en busca de su hermana va encontrándose con las Furikas (del inglés flicker, destello), chicas que resultan ser fragmentos del alma de su propia hermana y que son buscadas por las máquinas de la Corporación Kirihara (para intentar localizar a la verdadera Runa con tal de lograr un oscuro propósito) y por los médicos y enfermeras mutantes de Hospital (quienes desean simplemente exterminar a las Furikas y a la propia Runa)
Kyosuke deberá luchar contra ambas organizaciones a lo largo de su viaje y descubrir qué se proponen en realidad, y para ello recibirá la ayuda del misterioso Shiro Mibu y de la enfermera Komugi Nakahara.
Capturas:
---
---