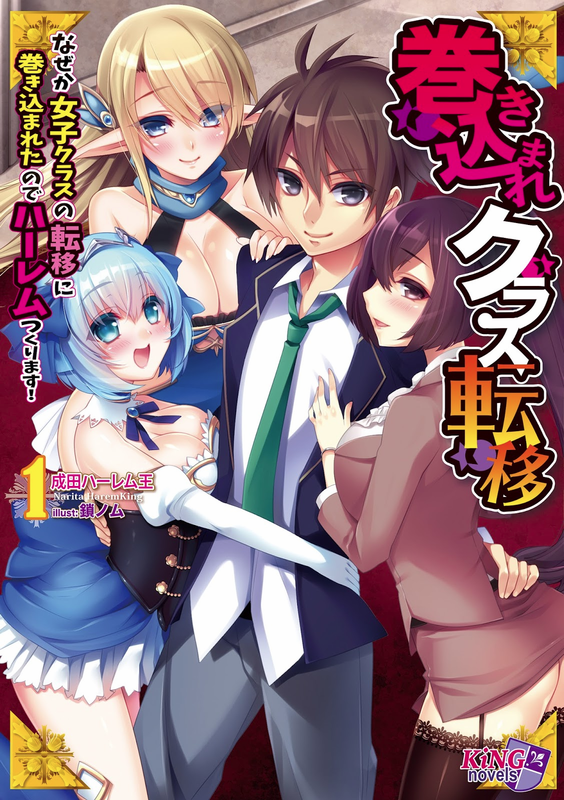 Titulo: Dragged Into the Class Transfer ~for Some Reason I Was Dragged Into the Trasnfer With the Girl Class so I Will Make a Harem!~
Volúmenes: 02
Tipo: Novela Ligera
Escritor: Narita Harem King
Ilustrador: Sanom
Género: R-18, Aventura, Comedia, Ecchi, Fantasía, Harem, Maduro, Romance.
Traducción: Turret Translations
Formato: PDF
Un estudiante de secundaria, Ozawa Hironobu, se encontró con una extraña chica en un sueño.
Ese encuentro creó un gran cambio para Hironobu, ¿¡y sólo piensa en cosas eróticas!?
※ El protagonista tiene una habilidad para hacer trampas (al mas puro estilo Isekai). Él la usa, reuniendo a las chicas de la clase femenina con la cual fue transportado a otro mundo, y a todas las hermosas mujeres de ese otro mundo. Es una historia de Harem, eso es, ¡ero ero!
Click en las Imágenes para Descargar