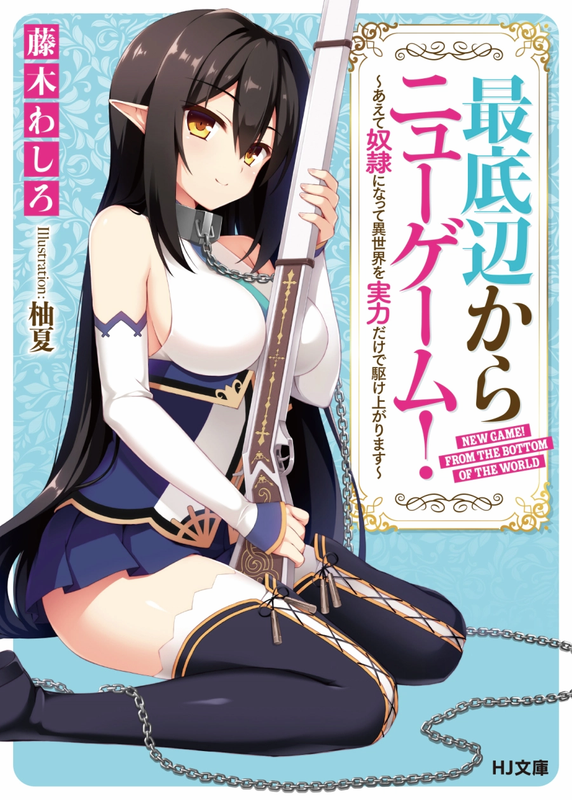 Titulo: Saiteihen kara nyuu geemu! ~ Aete dorei ni natte isekai isekai wo jitsuryoku dake de nukeagarimasu ~
Título Alternativo: A New Game from the Depths of Captivity! ~ Rising from Slavery with Just One's Own Abilities ~
Volúmenes: 0??
Escritor: 藤木わしろ
Ilustrador: Yuzuka
Género: Acción, Aventura, Comedia, Ecchi, Fantasia, Harem, Shounen.
Traducido por: Animelev ~Translation
Tipo: Novela Ligera
Formato: PDF

Takumi, un chico joven nacido y criado en un ambiente lleno de bienestar, dejó nuestro mundo sin tener la oportunidad de probar sus habilidades. Gracias a ese arrepentimiento, se le ha otorgado la oportunidad de reencarnarse en un mundo nuevo.
¡En presencia de una Diosa, decide "reencarnarse en un mundo donde las habilidades son todo"!
Después de reencarnarse como esclavo, se despierta en una celda y comienza a reunir información de los otros niños en la habitación, incluido un elfo precioso y una bella chica bestia que se convertirán en sus camaradas. Con eso, comienza a recorrer el camino para convertirse en un comerciante de esclavos.
Click en las Imágenes para Descargar